2020 has certainly been a year full of challenges in the workplace. Indeed, the stricter and ever-changing social distance and hygiene rules put into action in workplaces have reminded us of just how important ongoing awareness of labor laws through the poster system is. A topic you can read more about, below.
Labor law posting compliance is more than important. It is essential for two reasons. The first of these it's that it is a legal responsibility that all employers must meet. One that can incur fine and legal liability if it is not updated regularly.
Secondly, displaying labor law posters is vital because they inform both current employees and potential applicants of their rights on a federal, state, and local level.
Unfortunately, some businesses do not take labor law posting as seriously as they should. Indeed, many believe that they can begin the new year with a single update, which will be sufficient for the entire year. However, this is not the case. The reason is that labor laws are updated throughout the year, yet it remains an employer's legal responsibility to display the most current version.
Required Federal Labor Law Posters
There are several different labor laws your business must display. Still, the first that we will address here are workplace posters covering information from the federal level. For companies with less than 50 employees, five federal labor law posters are required. However, for businesses with over 50 employees, the number increases to six. Don't panic if you are unsure which your business will need to post by law, as you will find a detailed explanation below.
FMLA Poster - Family and Medical Leave Act
First of all, businesses with more than 50 employees, but not those with less, must display a Family and Medical Leave Act poster. This act is upheld by the Wage and Hour Division of the U.S. Department of Labor. It should summarize the FMLA act's critical points and the legal provisions for those who need to take leave because of family responsibilities and medical treatment.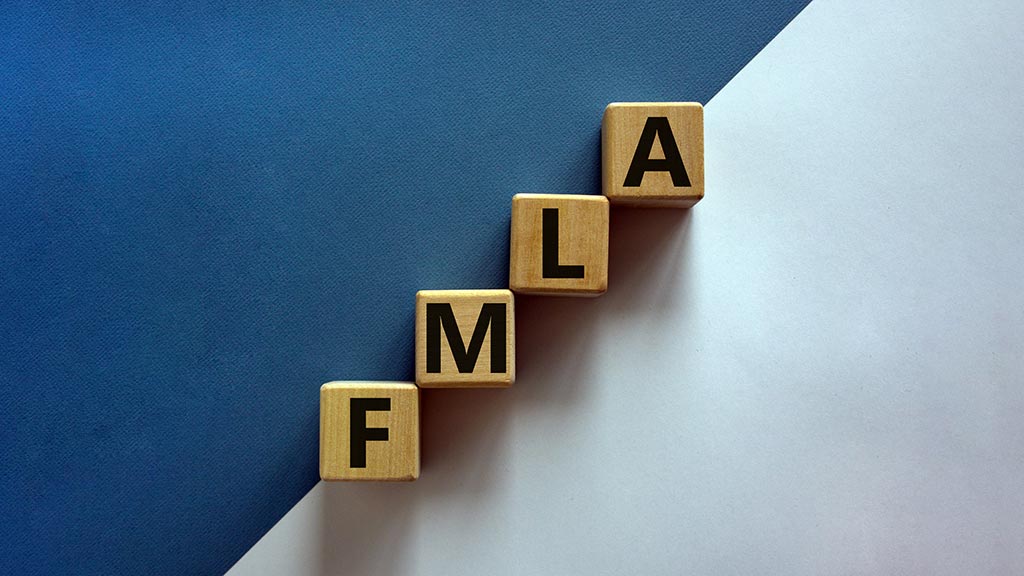 The FMLA Poster should also cover how employees and applicants can file a complaint if they feel their rights are not being upheld in the workplace concerning this act.
EEO Poster - Equal Employment Opportunity
Required by business with both under and over 50 employees, the rights outlined on this federal level labor poster are enforced by the EEOC, or U.S. Equal Employment Opportunity Commission.
The poster should cover employee rights under several acts, including GINA - the Genetic Information Nondiscrimination Act, ADEA - the Age Discrimination in Employment Act, EPA - Equal Pay Act, and ADA- the Americans with Disabilities Act, and the Title VII of the Civil Rights Act.All of which fall under the umbrella of Equal Employment Opportunity law.
FLSA Poster - Fair Labor Standards Act
Like the one above, the FLSA Poster is required by all businesses, whether they have more or less than 50 employees. The laws detailed on the FLSA Poster are enforced by the Wage and Hour Division of the U.S. Department of Labor. These laws relate to overtime pay, child labor, and minimum wage from a federal perspective.
OSHA - Poster - Occupational Safety and Health Act
The third workplace poster required by federal law covers employees' rights under the Occupational Safety and Health Act. Indeed the rights described in this poster are enforced by the Occupational Safety and Health Administration in the U.S. Department of Labor.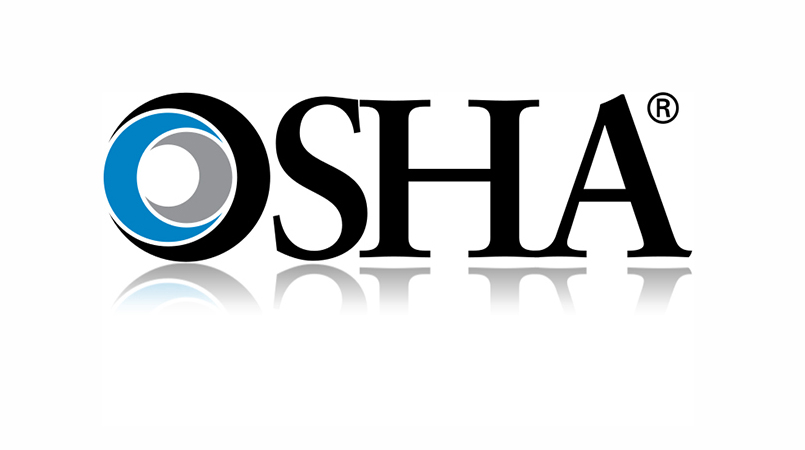 In particular, such posters will convey how to report hazards in the workplace, and every employee's right to work in a place without any hazards recognized under the act.
EPPA Poster - Employee Polygraph Protection Act
The next labor law poster that it is a federal requirement to display in all businesses is the EPPA Poster. Once again, the laws explained here are upheld by the Wage and Hour Division of the U.S. Department of Labor.
An EPPA Poster will outline employee's rights concerning lie detector tests in the workplace. Specifically, they cannot be asked to take one and are protected by law from an employee's retaliation if they refuse to take one.
USERRA Notice - Uniformed Services Employment and Reemployment Right Act
Finally, every workplace needs to display by law, a USERRA Notice. The rights detailed in such notice are enforced by the Veterans' Employment and Training Service wing of the U.S. Department of Labor. On such posters, employees will find the benefits due to them and the rights they have as uniformed service members when working for civilian employers.
Required State and Local labor law posters
You may think that if you display the five or six posters mentioned above (depending on your business's size), you will fulfill your legal requirement. However, this is not the case. Indeed, beyond these six labor law posters that cover federal employment rights and law, there will be added postings that state law requires. In some cases, this will bring your labor law poster figures up to 22 per business site.
In particular, state labor law posters will address whistleblower laws, state minimum wage, compensation for working, unemployment insurance, and family and medical leave benefits to which employees are entitled.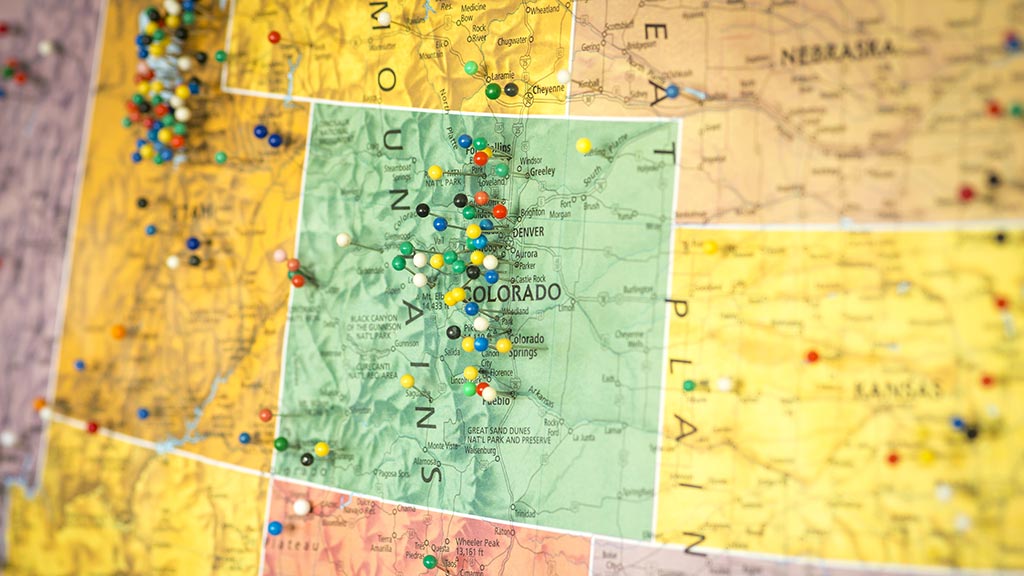 The thing is that it's not the only state and federal labor law postings that businesses must display either, as county and city requirements will also need to be exhibited. Not to mention the additional laws that cover particular industries or those working on government contracts.
Not a one and done job
Yep, as you can see from the information above, ensuring you meet the legal requirement for labor law posters can be both complicated and tough. Sadly, many businesses deal with this by putting up new posters at the beginning of the new year and then forgetting about them for the other 364 days.
Unfortunately, this, too, is not enough to satisfy your legal responsibilities to your employees. The reason is that labor laws can change at any time within the year. Something that means you need to stay abreast of them and update your posters as the laws change.

The good news is that you can easily find out what these updates are for your state. You can also find labor law revisions posted by state here, and you can even get the latest update sent to you via email and monthly recap by signing up for this labor law email update. After all, as an employer, haven't you got enough to worry about without making keeping up with labor law posters complicated and time-consuming?
Recent Posts
The pandemic has changed many aspects of the workplace for employers and employees. Due to Covid- …

2020 has certainly been a year full of challenges in the workplace. Indeed, the stricter and ever-ch …

The United States has seen a massive surge of confirmed COVID-19 cases over the past few months. Acc …